It opened its doors last summer and became an overnight sensation for guests searching for a haven of peace amidst nature and tranquillity that only Yorkshire can offer.
Grantley Hall is located in the heart of Yorkshire, just ten minutes west of Ripon. It is a sprawling, 17th century property built by the first Baron Grantley and was a favoured holiday residence of the English gentry, where guests such as Queen Mary and the Princesses Royal, politicians and high-society families have stayed. When you arrive to Grantley Hall, two large gates stand sentry at the entrance to the complex. Once you've gone past them, you'll continue along a path following the course of a river until you get to a wide open parkland surrounded by gardens where you'll see the majestic, Palladian-style Grantley in the background.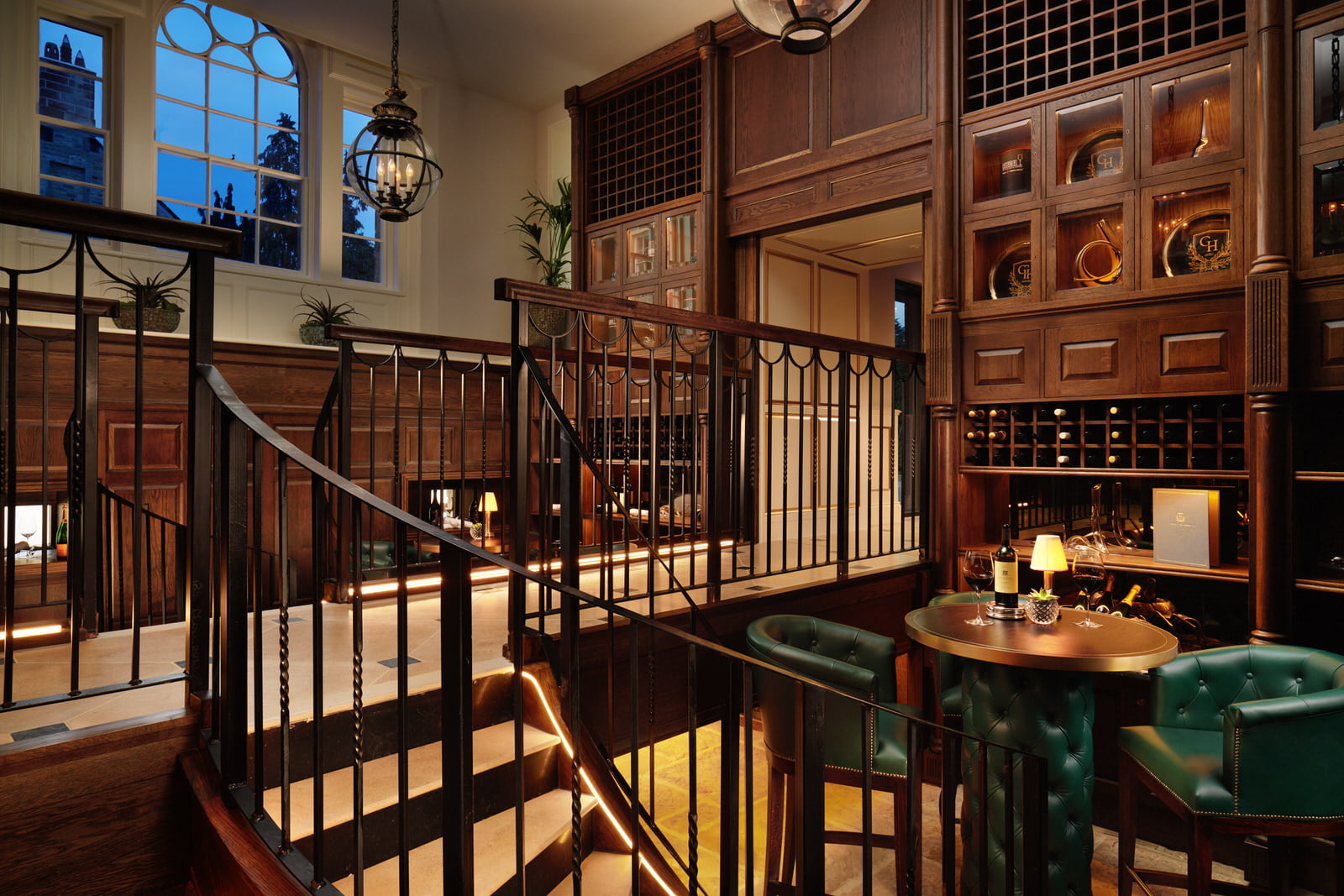 The interiors feature a contemporary country style designed to highlight some original and completely restored elements such as historic fireplaces, oak panelling and ornamental ceiling plaster work. All furniture has been personally chosen by Valeria Sykes, the current owner, and made by local artisans especially for Grantley Hall.
Grantley Hall has 47 rooms and suites, all facing its different gardens—turning it into a benchmark in its category. It doesn't matter which room you choose; all rooms enjoy guaranteed views. Each room and suite comes with an Italian marble-clad bathroom with a separate tub and walk-in shower, as well as a television hidden behind a painting that you can reveal at the touch of a button. All of them boast the latest technology and amenities.
Gastronomy is considered absolutely crucial at Grantley Hall, which is why its kitchens are in the more-than-capable hands of Michelin-starred chef Shaun Rankin, who has gone back to his roots, becoming Yorkshire's most outstanding chef.
In his elegant restaurant, Rankin showcases what he does best: cooking with local seasonal produce. To this end, Grantley Hall has its own kitchen garden, with fruit trees, vegetables and bee hives.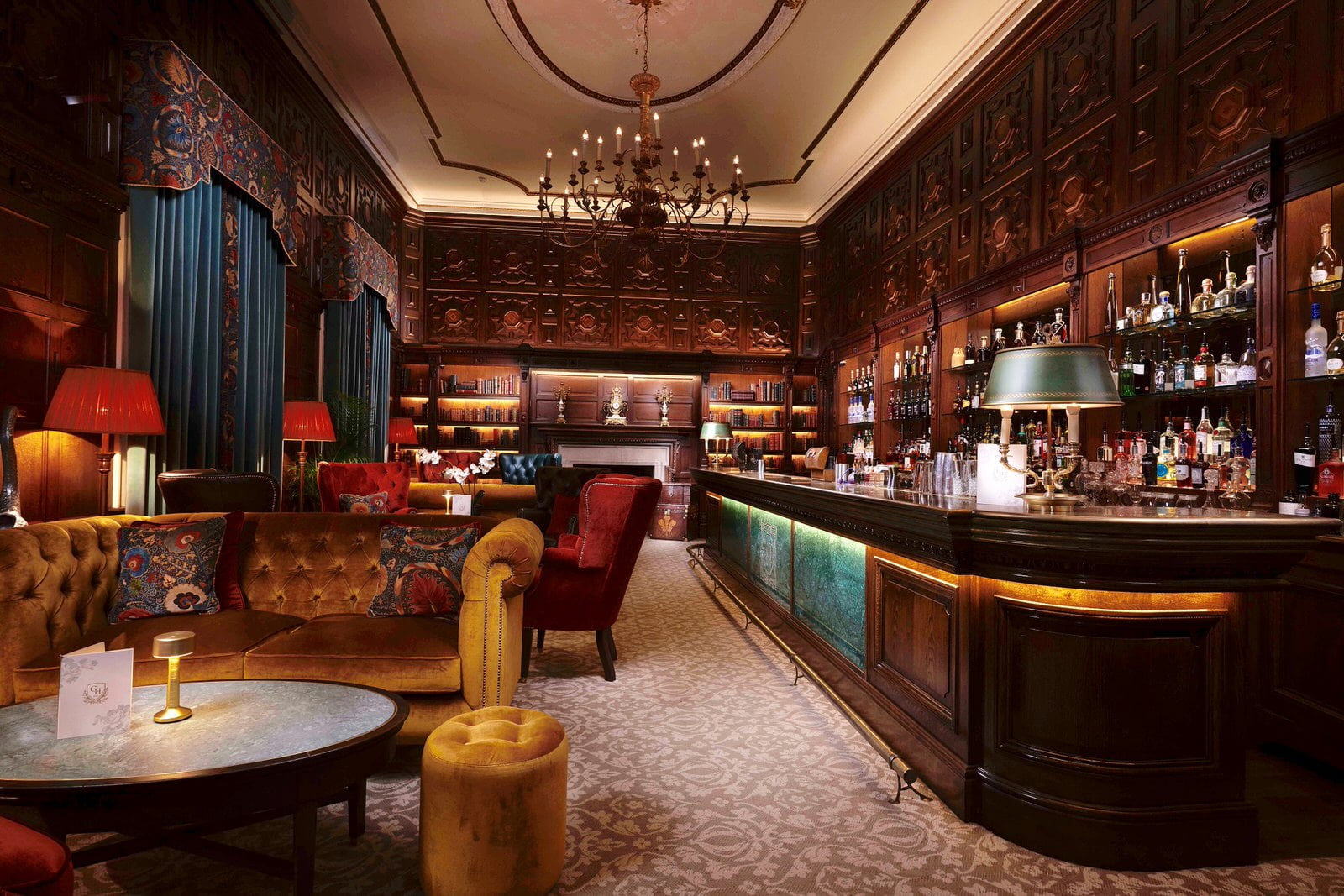 Other dining options include Restaurant EightyEight, which serves Pan-Asian cuisine, a restaurant with a more laid-back atmosphere called Fletchers, the Drawing Room, for the quintessentially British Afternoon Tea experience, and lastly, Valeria's, a bar serving the most exclusive champagnes and cocktails, which are perfect after dinner.
In a place completely isolated from the world, it goes without saying that it would have a wellness philosophy, as epitomised by The Three Graces Spa, where you'll find a wide range of treatments available using products by Natura Bissé Barcelona.
ELITE Executive Gym and Wellness is the name of the fitness facility offering activities you can engage in under the guidance of experts such as Duncan Roy, the Guinness World Record Ocean Rower who has shared his wealth of expertise to create the ultimate fitness experience at Grantley Hall.
ELITE also offers water activities in the different pools on the grounds. Don't miss out on yoga classes in the gardens, a truly unique experience amidst nature and silence.
Ripon North Yorkshire +44 1765 620070 grantleyhall.co.uk